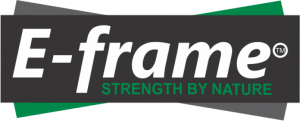 Quality Assurance
Ongoing proof testing ensures accuracy in grade for E-frame™ timber, following ISO 9001 quality assurance procedures. Every board is tested against SG standards to ensure grade accuracy.
Batch tests are available on request.
Quality Assured Pinepac E-frame™ is strength tested through the E-grader™ and processed under the internationally recognised NZ Dri quality assurance licence. NZ Dri branded timber can be used with confidence and high expectations of performance. All Pinepac NZ Dri branded timber is guaranteed to consistently bring you the highest grade of kiln dried timber.
If you're after the best, then look no further… E-frame™ Kiln Dried Stress Graded Pine has it all!
Quality Standards
Our timber testing procedure meets: NZS/AS:1748 Product requirements for mechanically tested stress-graded timber. NZS/AS: 4063 In-grade strength and stiffness evaluation.